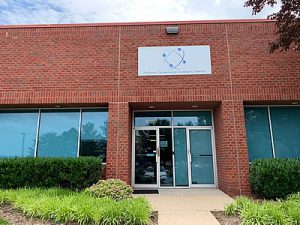 Antenna Technologies Limited Company (ATLC), has a history of meeting your RF communications needs
with state-of-the-art technology  
A BROAD RANGE OF PRODUCTS AND SERVICES
Antenna Technologies Limited Company unique, proprietary technology and extensive experience has led to the development of a comprehensive array of RF communication antennas and services for both the commercial and defense markets in frequencies from 1 MHz to 90 GHz.
WIDE MARKET APPEAL
There are several market areas in which Antenna Technologies Limited Company serves:
The commercial RF and antenna product areas are:
Wireless Data/Spread Spectrum – Local and wide area computer networks (LAN/WAN).
Data Telemetry – Electronic tag systems, both ground and satellite, used to identify and/or locate people, objects, and vehicles locally or worldwide (RFID/RFDC).
Personal Communications – Analog and digital, base station/subscriber/device. Applications include Two Way Radio, Public Safety, First Responders, Public Utility, Oil, Gas, Waste Water, Wireless Local Loops, WiMax, Broadband, DAS Networks, PCS/PCN, WiFi, WiSP, Cellular, LTE and GPS deployments. Frequencies from 380 MHz.-5.8 GHz.
The Military areas are:
Major Market Areas – Command and Control, Reconnaissance, Electronic Attack, SIGINT, COMINT, SINCGARS, Threat Warning Systems, Intelligent Battlefield Systems(Man-Pack/Man-Portable, Mobile
Traditional – R&D, SBIR, and specialized antenna technology
Services – RF Engineering support and consulting services
Products – Developing custom and existing standard products which a focus on SATCOM(MUOS), ECM, and communications in HF, VHF, UHF, and millimeter wave frequency ranges. Specializing in miniaturized DF systems featuring our patented HESA™ DF Technology for OTM/mobile, shipboard, submarine and airborne applications.
UNIQUE TECHNOLOGY
Antenna Technologies Limited Company is uniquely positioned in these markets because it has expended millions of dollars over the past 33 years developing specialized antenna technology, particularly in the area of direction finding and miniaturized antenna technology using unique materials.
Specifically these proprietary technologies which include dielectric/ferrite loading of antennas have been applied to conventional antenna design techniques to produce miniaturized products with performance equal to their larger counterparts. Antenna Technologies Limited Company utilizes the state-of-the-art Ansoft HFSS antenna modeling software to help achieve optimum design parameters for quick responses to customer requirements. Antenna Technologies Limited Company also specializes in boutique antenna design and manufacturing, resulting in maximized performance for specific applications. Other antenna features showcased by Antenna Technologies Limited Company technology provides disguised antennas which are complimentary and unobtrusive to system hardware.
The company has established itself as a recognized developer and manufacturer in the cellular telephone, personal communications, RF identification device, wireless local area network, and military communications arenas by providing products and services at competitive prices which are not generally available within the industry and are tailored to customer needs. With over 300 standard commercial antenna products, Antenna Technologies Limited Company can provide customized solutions which can be modified at minimum cost to a customer's specific needs.
APPLICATION ORIENTED
Antenna Technologies Limited Company also specializes in solving RF communication problems for companies which do not have organic RF, antenna capabilities, and experience but recognize antennas are the gateways to the wireless superhighway and the key to effective system operation. Furthermore, because of its size and corporate structure, Antenna Technologies Limited Company is in a position to meet the specifications of system integrators who need either minimal or large volume production.
CONTACT
Email us at: [email protected]
If you would like to contact us online regarding our commercial or military products or services.
Voice: (703) 450-5517
Toll Free: 1 (877) 567-7646
Fax: (703) 450-9753