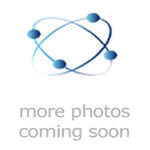 Item Code: 00050
Model: 835-8H* ESP

Advantages

A rugged, high gain antenna for fixed site cellular and trunking communications applications.
The computer optimized design yields a clean radiation pattern and extended range.

Features

Certified Enviro-Seal Protection.
Unmatched 10 Year Warranty
Baked on finish to virtually eliminate Corrosion in any environment.
"EverSealed" feed system which insures against system failures due to moisture.
Square boom construction for greater strength and solid aluminum rod elements.
Flexible feedline interface with custom cable lengths available for easier, reliable installation.
No field tuning required.

Electrical Specifications

| | |
| --- | --- |
| Frequency Range | 806-866 |
| Gain, dBd | 10 |
| 3 dB Beamwidth E/H Planes | 43/50 |
| Power | 50 |

Mechanical Specifications

| | |
| --- | --- |
| Number of Elements | 8 |
| Wind Rating | 125/200 |
Quick Guide

| Model# | Frequency | Gain | Beamwidth |
| --- | --- | --- | --- |
| 835-10 | 806-866 | 12 | 37/41 |
| 835-4 | 806-866 | 7 | 60/84 |
| 835-6 | 806-866 | 9 | 49/59 |
| 835-8 | 806-866 | 10 | 43/50 |
| 850-3 | 806-866 | 5 | 68/121 |
| 860-10 | 824-896 | 12 | 37/41 |
| 860-4 | 824-896 | 7 | 60/84 |
| 860-6 | 824-896 | 9 | 49/59 |
| 860-8 | 824-896 | 10 | 43/50 |