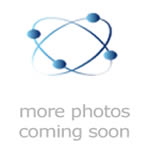 Item Code: 203000
Model: DF-203000-MR
The Antenna Technologies Limited Company direction finding antenna is a rugged, compact mast mounted array of VHF and UHF elements, assembled and networked to perform direction finding operations. This antenna consists of a dual array of Vivaldi elements (8 per array) operating at UHF frequencies and vertical dipole elements (8) operating at VHF frequencies. Embedded in this antenna are the electronics packages that contain the VHF and UHF beamformers, a calibration capability, and a Digital Magnetic Compass. Each array provides Omni, Sine, and Cosine outputs that can be utilized for accurate direction finding.
Frequency Bands:
VHF: 20-500 MHz
UHF: 500 to 3000 MHz
Nominal Gain:
VHF: -37 dBi to -7 dBi
UHF: -16 dBi to -10 dBi
Element Types:
VHF: Dipole Array (8 elements)
Vivaldi Array (16 elements)
Electrical Characteristics:
Azimuth: 360 degree
Elevation: -5° to 30°
RF Outputs: Omni, Sine & Cosine
RF Connector: D38999/20FJ8AN (6 outputs & 1 Calibration RF Input)
Digital Compass (RS-232): Azimuth Angle & Elevation Angle
Electrical Connector: D38999/20FB99PN (+5 VDC Power for Compass, +12 VDC for Calibration Mode Select, and Compass RS-232 Serial Communications).
General Specifications:
Weight: 65 lbs
Height: 55.13 inches
Diameter: 21.5 inches
Op Temp: -28°C to +65°C
Non-Op: 48°C to +71°C
Includes Radome over UHF Elements and Ruggedization Features to Prevent Damage during Handling of the Antenna.

Electrical Specifications

Frequency Range
VHF: 20-500 MHz
UHF: 500 to 3000 MHz
Gain, dBi
VHF: -37 dBi to -7dBi
UHF: -16dBi to -10 dBi